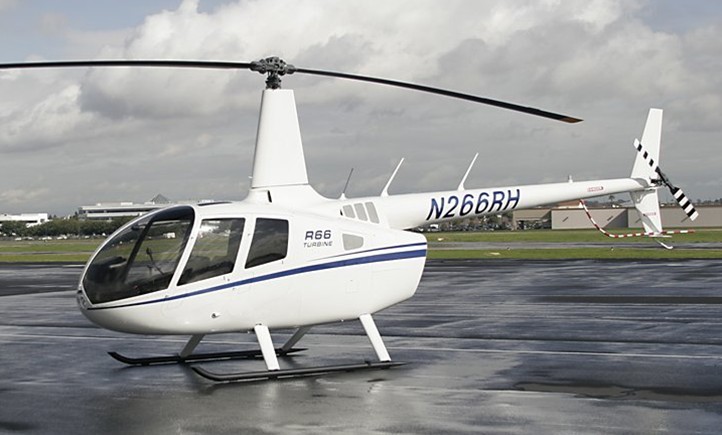 罗宾逊R66直升机 Robinson R66 Helicopter
A. Definitions
12 years:
With respect to a 12 year inspection or life-limit, 12 years means 12 years from the date of the factory-issued airworthiness certificate.
Annually:
With respect to an annual inspection, annually means within the preceding 12 calendar months.
Datum:
An imaginary vertical plane from which all horizontal measurements are taken for balance purposes with the aircraft in level flight attitude. Refer to Section 6-20 for R66 datum location.
Empty Weight:
Empty Weight includes the weight of the airframe, powerplant, required and installed equipment, fixed ballast, hydraulic fluid, unusable fuel, and gearbox oil. Refer to R66 Turbine Type Certificate Data Sheet (TCDS) in Section 4-20. Refer to Equipment List/Weight and Balance Data Sheet (RF 134) and Weight and Balance Record in R66 POH Section 6 for installed equipment.
Life-Limited Part:
Refer to Section 4-10. Any part for which a mandatory replacement limit is specified in the type design, the Instructions for Continued Airworthiness, or the maintenance manual.
Time in Service:
With respect to maintenance time records, time in service means the time from the moment an aircraft leaves the surface of the earth until it touches it at the next point of landing.
B. Abbreviations
14 CFR: Title 14 of the Code of Federal Regulations. The Federal Aviation Regulations
(FARs) are part of the CFR.
AOG: Aircraft on Ground
ATA-100: Air Transport Association of America Specification No. 100
BL: Butt Line Station locations
CO: Carbon Monoxide
CRA: Component Return/Authorization
ELT: Emergency Locator Transmitter
EMU: Engine Monitoring Unit